Top Rated Cardiologist in Algonquin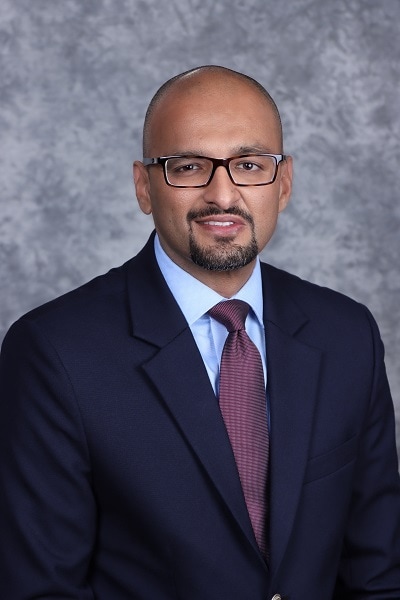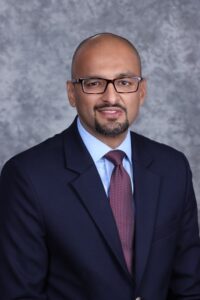 Dr. Abbas Rampurwala, usually called 'Dr R' by his patients, is an interventional cardiologist and peripheral vascular specialist practicing in Algonquin and the surrounding area. He is board certified in internal medicine, cardiology, interventional cardiology, echocardiography and vascular interpretation. But that alone is not what you should be looking for in your physician. Equally important is that your heart doctor spends time to explain your diagnosis, your options and the reasoning behind his recommendations for you. Though knowledge and application of evidence-based medicine is important, treating patients with empathy and compassion is even more important.
Dr R believes understanding his patients' concern is as important as treating their disease. His goal is to prevent or reduce heart disease, but if needed, he is highly trained and skilled to perform the interventional procedures his patients may need. Dr R picks up the phone to keep your family physician informed of your cardiac and vascular health. He believes better communication between physicians provides better care for his patients while avoiding complications and saving the health system a few extra dollars.
Doctor ratings and doctor reviews online may not capture all these attributes but may help you find a doctor who may have some of these qualities. Your family physician, your nurse, or your relatives and friends may be able to recommend a cardiologist to you as well. Most of Dr R's new patients are friends or family of his current patients.
Dr Rampurwala's Medical Education
Dr Rampurwala has had extensive training at Indiana University which is an internationally recognized Center of Excellence.
Board certified in the following:
1. Internal Medicine (2013) at Indiana University School of Medicine (IUSM). IU School of Medicine is the largest medical school in the United States. In the U.S. News & World Report rankings of the best hospitals, the Indiana University Health Medical Center had seventeen nationally ranked clinical programs.
2. General Cardiology (2011) at Krannert Institute of Cardiology at Indiana University. The Cardiovascular program at the Indiana University School of Medicine is recognized throughout the world for its commitment to excellence in patient care, research, and education. Its members have played leadership roles in national professional organizations including five presidents of the American College of Cardiology and presidencies of the Heart Rhythm Society, the American Society of Echocardiography, and the American Board of Internal Medicine.
3. Echocardiography (2011) from Krannert Institute of Cardiology at Indiana University. The school was the first in developing the use of echocardiography.
4. Interventional Cardiology (2012) from Krannert Institute of Cardiology at Indiana University.
5. Registered Physician in Vascular Interpretation (2012)
6. Nuclear Cardiology (2013)
Completed industry sponsored courses in:
1. Abdominal aortic aneurysm stenting
2. Varicose vein ablation